Jesse McInyre specializes in counseling and representing businesses in nearly every aspect of their operations, as well as assisting individuals with a broad range of business, real estate and financial matters.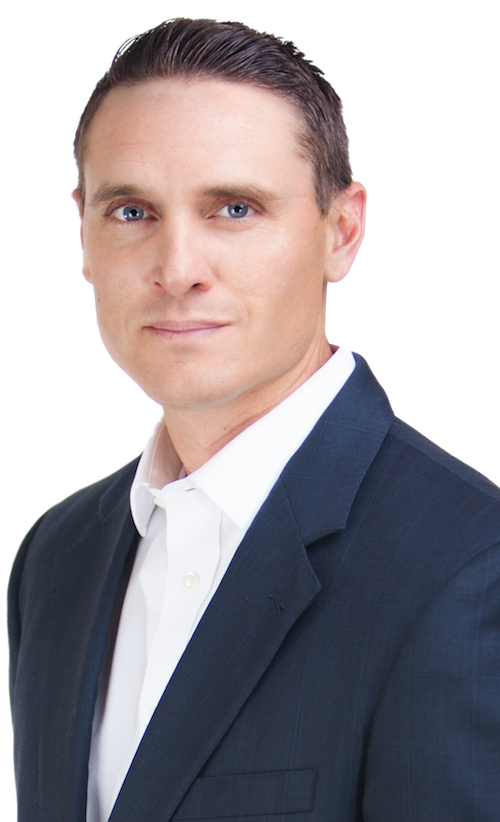 Jesse serves as outside general counsel to multiple companies in a variety of industries, where he counsels management on mergers and acquisitions, financing, business relationships, litigation avoidance, compliance, business strategies, collection, development and employment issues, among other matters.
Jesse has extensive experience representing parties in sophisticated transactions, including structuring, negotiating and documenting corporate, financial, business-relationship, real estate, employment, private equity, and purchase and sale transactions.
Jesse also routinely litigates complex commercial disputes, shareholder disputes, breach of fiduciary duty actions, employment cases, creditor and debtor rights, investment disputes, real estate issues and other complex torts.
Representative Matters:
Counsel to an international corporate borrower on negotiating and documenting a $45 million business loan and credit facility and related mortgages.
Counsel to principal shareholder and guarantor on a $60 million corporate financing facility and related transactions and security instruments.
Counsel to multiple parties in a complex business and breach of fiduciary duty dispute over damages exceeding $25 million.
Counsel to an international manufacturing and distribution company on negotiating and drafting a $15 million factoring facility.
Represented international corporation in acquiring twenty-four quick lube facilities in the United States worth over $10 million.
Counsel to multiple parties in defending a complex business tort lawsuit alleging $35 million in damages.
Represented international corporate seller in multi-million-dollar sale of patented medical device.
Represented golf club in modifying and restructuring complex commercial loan covering over $12 million of collateral.
Successfully represented client in defending garnishment proceedings involving over $6 million in assets.
Counsel to national lender in restructuring of multi-million-dollar commercial and private loans.
Recovered over $650,000.00 through litigation for corporate client involving complex insurance claim.
Recovered $750,000.000 judgment for client in complex business dispute.
Counsel to principal investor in forming, documenting and funding a $10 million private investment fund.
Background:
Jesse attended college at the University of North Florida on an academic and athletic scholarship. He served as UNF's tennis team captain, and he was recognized as "Male Scholar Athlete of the Year" for the entire University. He also served on the University's Academic and Athletic Advisory Committee and was admitted to the Golden Key International Honor Society.
In law school at the University of Florida, Jesse was actively involved on the Moot Court team, where, among other honors, he earned the distinction of "Best Overall Competitor", an award presented by Florida's Supreme Court Justices.
Jesse spent time between college and law school as Director of Tennis and Recreational Activity at St. Johns Golf & Country Club in St. Augustine and Head Tennis Professional at Queen's Harbour Yacht & Country Club in Jacksonville.
Jesse is married with three children and lives in Palm Valley, Ponte Vedra Beach.

EDUCATION
University of Florida, J.D.
• UF Moot Court
• Best Overall Competitor award (presented by Florida Supreme Court Justices to top advocate in intramural moot court competition)
• Teaching assistant, Legal Research and Writing and Appellate Advocacy
University of North Florida, B.A., Business Management, cum laude
• UNF Male Scholar Athlete of the Year
• Captain, UNF Men's Tennis Team
• Academic and Athletic Advisory Committee
PROFESSIONAL ORGANIZATIONS
• The Florida Bar
• United States District Court, Middle District of Florida
• Bankruptcy Court, United States District Court, Middle District of Florida
• Jacksonville Bar Association
• Jacksonville Beaches Bar Association
• St. Johns County Bar Association
• American Bar Association
COMMUNITY
• Marsh Landing Country Club – Member
• Ponte Vedra Inn & Club – Member
• Ponte Vedra High School – Volunteer cross-country coach
• AMI Kids Jacksonville – Volunteer mentor to underprivileged local youth
• Run4Kids, Inc. – Volunteer for non-profit organization that raises money for local children with life-threatening conditions
• Notre Dame Club of Greater Jacksonville – Member
CONTACT INFO
Phone: 904-274-9771
Email: jsm@mcintyrehenderson.com